We offer you the best
On your business trip you'll always be welcomed with a Good evening, How was your day? and Your meal is ready. Experience the warm service only found at Movich Chico 97.

Hotel Movich Chico 97 is located in a privileged area of ​Bogotá, close to Parque de la 93 and Zona T. It is an urban hotel which is ideal for couples or business travelers. It also stands out for its comfort and views of the eastern hills of the city from the terrace. If you want to truly see Bogotá, we have a local guide who will tell you all the secrets of the city.

Feel at home in this beautiful and modern hotel with an avant-garde design. Enjoy the comfort of being in a warm environment where you will feel really special: we will call you by name and come to know your likes and needs.

Book at the best price online at the official website of Hotel Movich Chico 97 and enjoy a few days of maximum comfort and familiarity in Bogota.
RNT: 27087
INTERACTIVE TV
ROOFTOP WITH VIEW
CONCIERGE
NEXT TO THE 93 PARK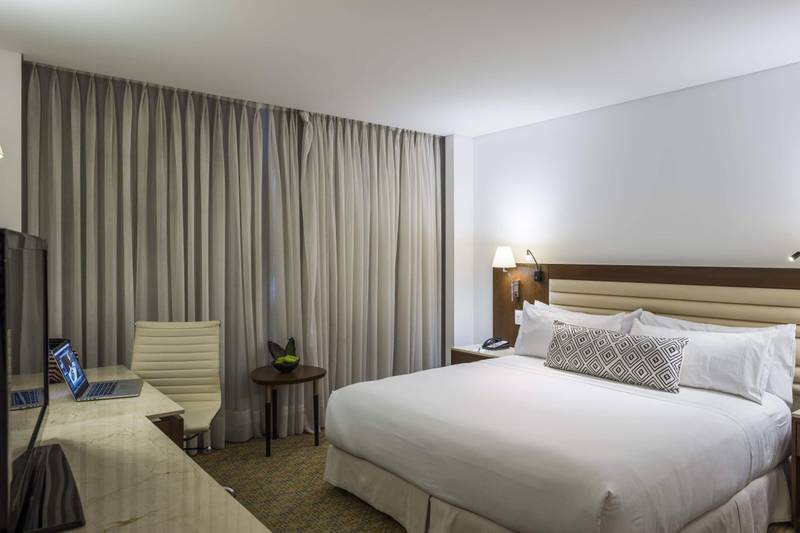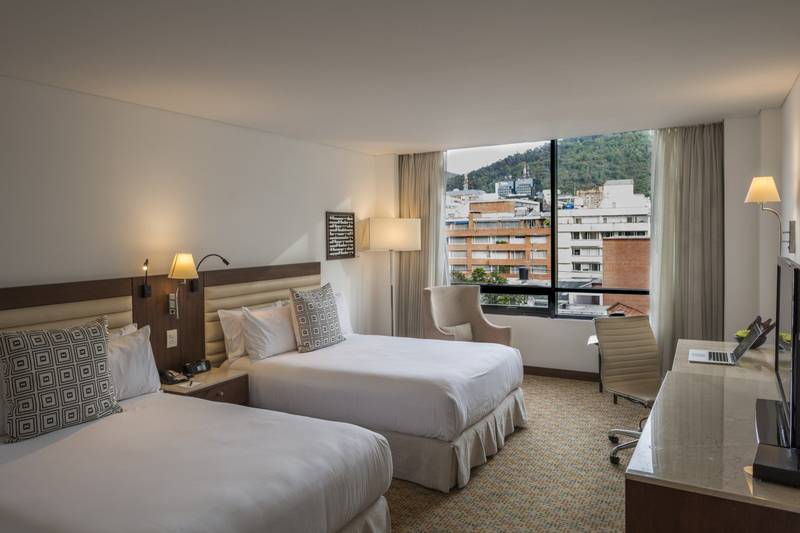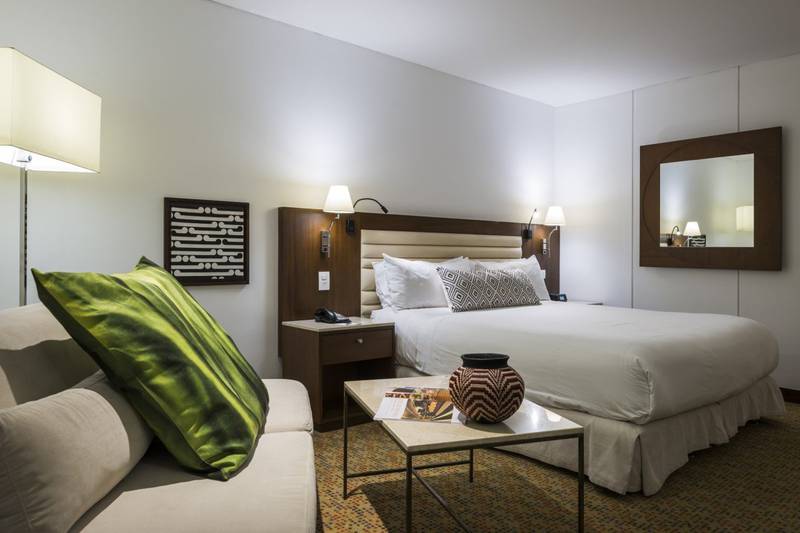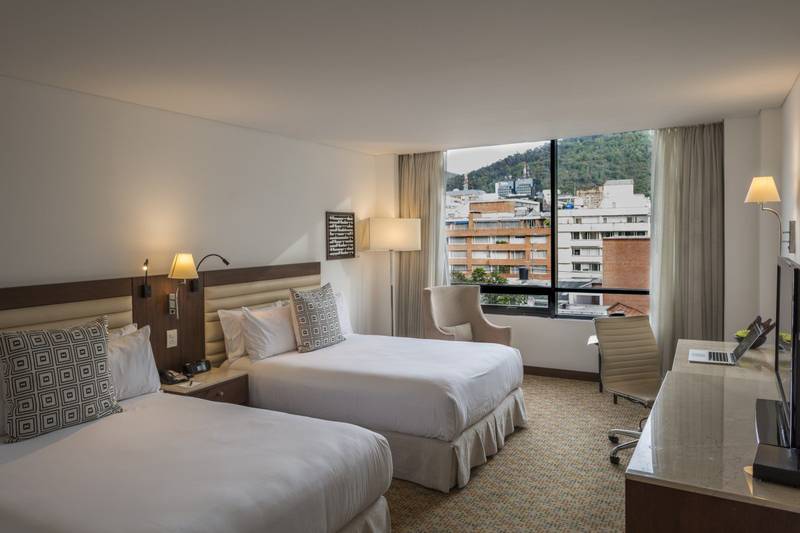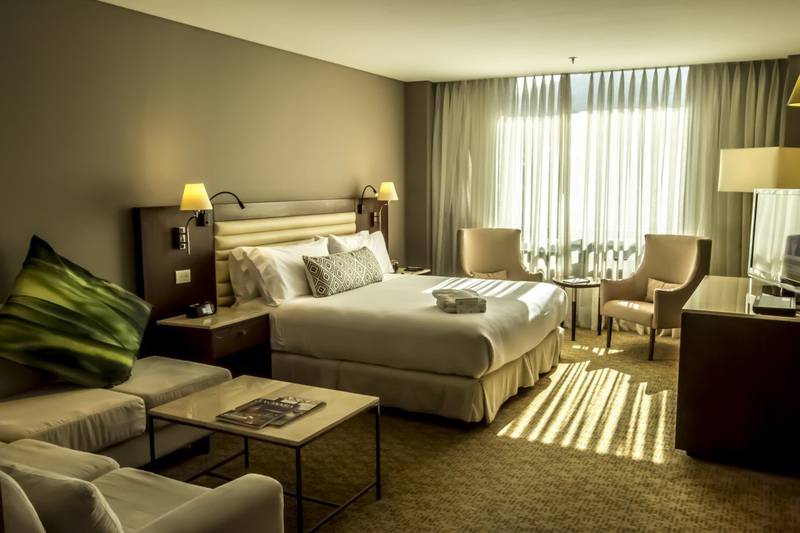 Rooms
Do you want to enjoy an authentic Movich experience? Enjoy the fabulous rooms at Hotel Movich Chico 97 which are modern, functional and equipped with the best services.
See more
Services
Always avaible to meet all your request
In Hotel Movich Chico 97 every little corner breathes exclusivity without sacrificing the warmth that our personalized attention gives you.
See more
Transportation

Our transport service begins and ends at your home or office. Schedule your transportation service with us for an additional cost and guarantee a wonderful Movich experience.

Concierge

The mission of our concierge is to make your experience unique. We will make sure to advise you on all matters so that you have an excellent stay.

Gym

Here you will discover a luminous space equipped with multiforce machines, treadmills, weights and bicycles, ideal so you don't break your exercise routine.

Event halls

Find the ideal space for social or corporate events either outdoors with views of the hills or indoors with fully-equipped rooms offering audiovisual equipment. You can get more information here.​

Wi-Fi at no additional cost

Stay connected during your entire stay at the hotel.

Terrace

If you want to enjoy a relaxing time while marveling at a spectacular view over Bogotá you need to take advantage of our terrace. Sit and enjoy a drink or snack while the sun goes down behind the hills. Here you can also hold work meetings and social events.

Ebano Restaurant

With an intimate and cozy atmosphere it offers dishes which are fresh and light, perfect for an experience full of convenience. This restaurant also provides an a la carte breakfast menu every morning for guests and people in the city who want to enjoy a breakfast with healthy, local and international options.
BOOK NOW

Ébano Restaurant

We are an intimate and cozy restaurant with fresh and extraordinary dishes. A space filled with tranquility where you will have the opportunity to enjoy a pleasant time, alone or accompanied by whomever you like. Additionally, Restaurant Ébano has an à la carte breakfast service.

Gym

We have a space where you can work out and keep up with your exercise routine. Our gym has a treadmill, weights, and bicycle, as well as machines necessary for all types of muscle training. Synchronize your time, set your schedule, and visit our space. You can stay as long as you like.

Free Wi-fi

So you can stay connected all the time, at Movich Chicó 97 we have a free Wi-Fi service available on all the floors and sections of the establishment to surf the internet at high speed. You will be connected at all times.

Event rooms

Would you like to have unique space completely equipped for holding every type of event and meeting? At Movich Chicó 97 we make it possible. We have an outdoor area, with a view of the hills that encircle the place, and a room fitted with audiovisual equipment. Furthermore, it has natural lighting and the best furniture for your guests to ...

Terrace

At Movich Chicó 97 we guarantee you a space where you can relax while gazing at a spectacular view of Bogota's hills. You can enjoy yourself wherever you like on the terrace, have a drink, or enjoy a snack in the light of the sun hidden behind the city's hills. This space is also available for work meetings and different ...

Concierge

So that you enjoy everything Bogota has to offer and experience a one-of-a-kind stay, at Movich Chicó 97 we have a concierge service and a local guide. The concierge will advise you at all times on the best destinations and on any questions you have about the city and its surroundings. We are confident that you will find every recommendation ...
Our location is
Unbeatable
Hotel Movich Chico 97 is located in the shopping and nightlife area of Bogotá. It is situated very close to Parque de la 93, Zona T, Virrey Park and the Andino and El Retiro shopping centers.
Movich Hotels
+57 (601) 521 5050 / +57 (601) 482 4466
reservas@movichhotels.com
Carrera 11B # 97 – 03
Explore