We offer you the best
The Hotel Movich Buró 51 welcomes you to one of the best business hotels in the city of Barranquilla, located in the Buró 51 business complex.

Designed to reflect the elegance of Barranquilla's traditional culture, Barranquilla's Hotel Movich Buró makes reference to the Carnival of Barranquilla, a UNESCO Intangible Cultural Heritage site. With event venues, gym, spa and wet areas, free Wi-Fi, concierge, terrace with swimming pool, delicious cuisine and other outstanding services, our hotel in Buenavista is perfect for all your business and pleasure trips.

Make your reservation at the Movich Hotels official website at the best online price and enjoy the highest quality on your business trips.
RNT: 41811
STRATEGIC LOCATION
ROOFTOP
SOCIAL CENTER
WELLNESS CENTER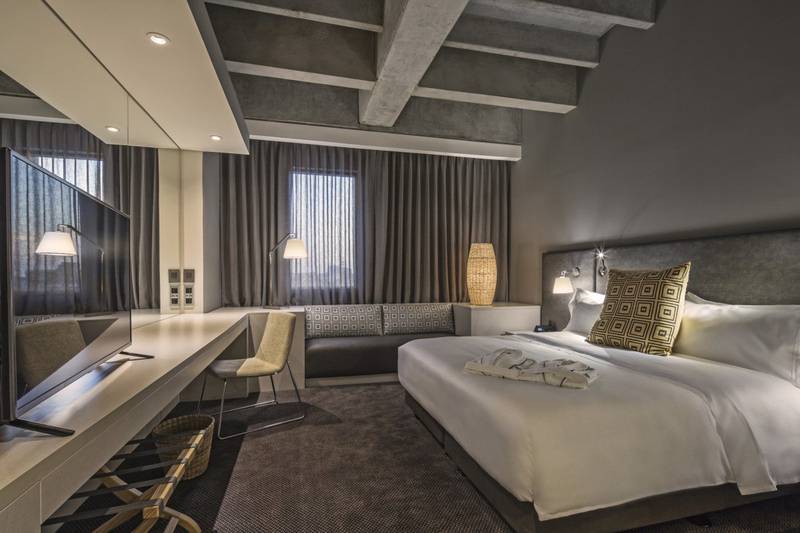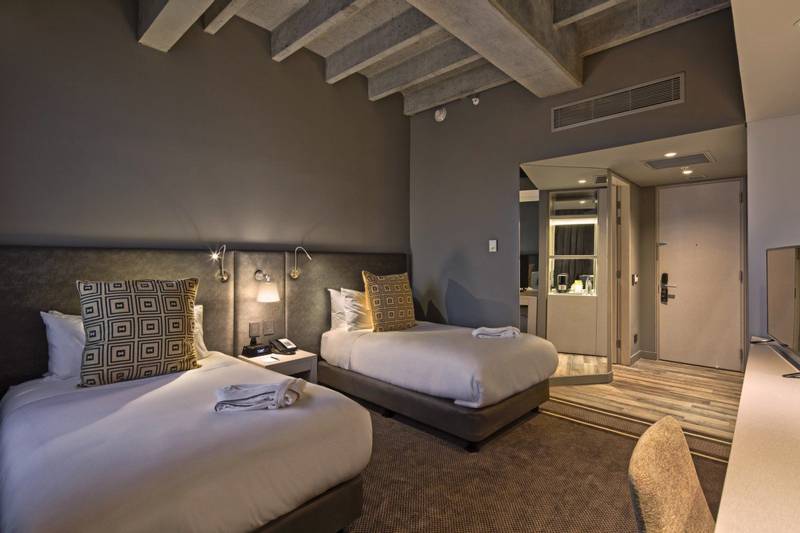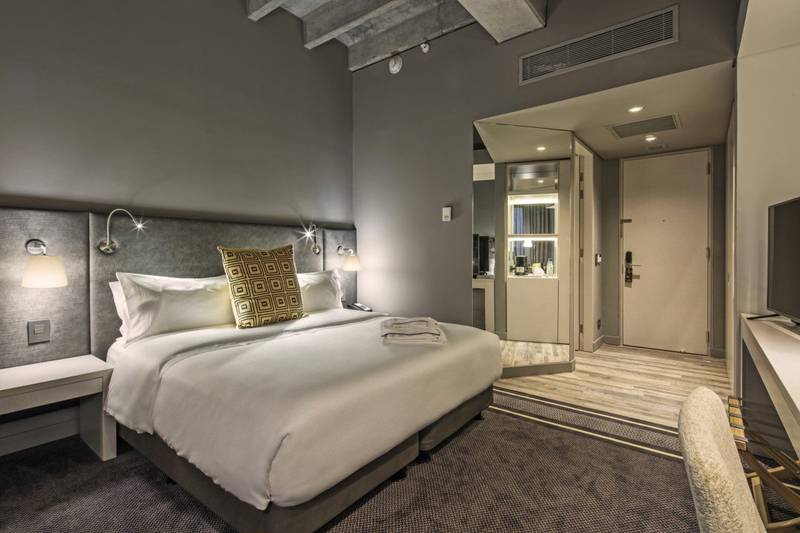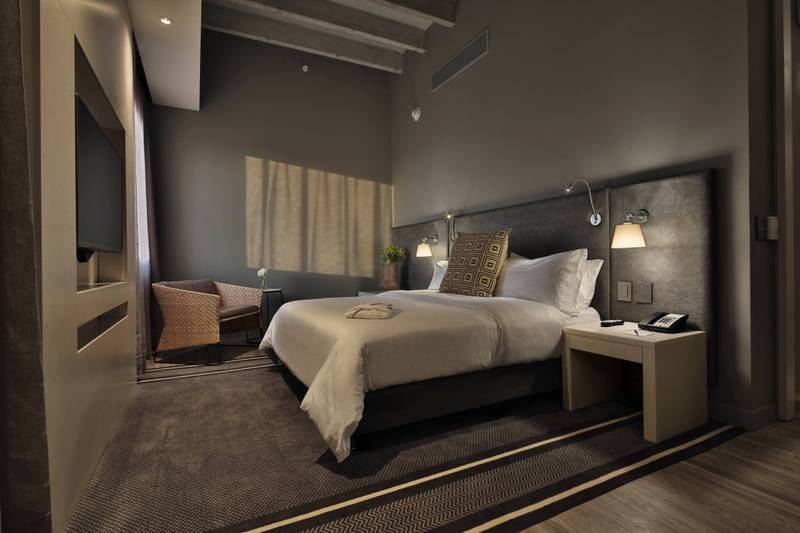 Rooms
Comfort and high quality services, a lovely atmosphere, different types of rooms. The rooms at Hotel Movich Buró 51 are the perfect place to stay in Buenavista, one of the most exclusive areas in Barranquilla.
See more
Services
Always avaible to meet all your request
Check out the Hotel Movich Buró 51's exclusive services and facilities. This hotel makes it easy for you to experience great design, taste delicious cuisine and visit rooms where a great social life is possible.
See more
Gym

Make use of our new machines to keep fit and in shape.

Events venues

Celebrate your corporate and social events in our elegant rooms.You can get more information here.​

Concierge

With the help of our local guide, plan your stay in Barranquilla and book your entertainment.

Spa

Boost your well-being with our therapies in just 3 steps. Detoxify, relax and re-energize your body, mind and spirit. You can get more information here.​

Wi-Fi at no additional cost

Stay connected during your entire stay at the hotel.

Executive floor

Access the Premium benefits of the VIP room with access to meeting rooms, snacks and your pre-chosen preferences.

Steam rooms

Enjoy a steam rooms in the Turkish bath, relax in the Jacuzzi or in the Movich Buró 51 hotel's sauna.

Iraka Bar

The perfect place to enjoy sharing delicious cocktails and drinks and tasting the delights on its menu.

Terrace with pool

Enjoy a breathtaking view of Barranquilla from the terrace with swimming pool and solarium.

Transport

Schedule your transport (at an additional cost) from leaving your home or office until your return and have a Movich experience always.

Ebano Restaurant

Our signature cuisine restaurant combines the typical ingredients of the region with international culinary techniques. It offers buffet breakfast for both guests and for city locals who want to discover the flavors we suggest. /br>
RESERVAS
Our location is
Unbeatable
Located in the business complex Buró 51 de Buenavista, just 10 minutes from downtown Barranquilla and 30 minutes from the Ernesto Cortissoz International Airport, the Hotel Movich Buró 51 is a very good choice for all your stays in Barranquilla.
Movich Hotels
+57 (601) 521 5050 / +57 (601) 482 4466
reservas@movichhotels.com
Calle 94 # 51B – 43
Explore