An exclusive hotel is one of the icons of the Antioquia region, a symbolic part of the city's history for more than 40 years and somewhere wonderful events take place. Surrounded by verdant mountains, the hotel offers a quiet, county atmosphere within the city. Its spacious and generous facilities make up a tourist complex, with a large swimming pool, tennis courts, green areas, spa, wet zones and wooded trails that allow visitors to enjoy a quiet stay in an excellent location.

Since 2015 the hotel has brought out a renovation and redecoration program to give its rooms classical charm with avant-garde touches.

It is the perfect hotel for business events and meetings thanks to its venues that have the capacity to hold up to 1600 people and are equipped with audiovisual aids and a specialized service for handling groups of any size. Alternatively, there is the VIP lounge for guests from the executive floor as well as its 3 restaurants with a large selection of national and international dishes.

Have the Intercontinental experience and discover the pleasure of staying at the Hotel Intercontinental Medellín at the best online price guaranteed on the Movich Hotels official website.
We offer you the best
Have the Intercontinental experience and discover the pleasure of staying at the Hotel Intercontinental Medellín at the best online price guaranteed on the Movich Hotels official website.



BOOK THIS HOTEL
RNT: 4942
THE HOST OF MEDELLÍN
CONVENTION CENTER
DELICIOUS GASTRONOMY
WELLNESS CENTER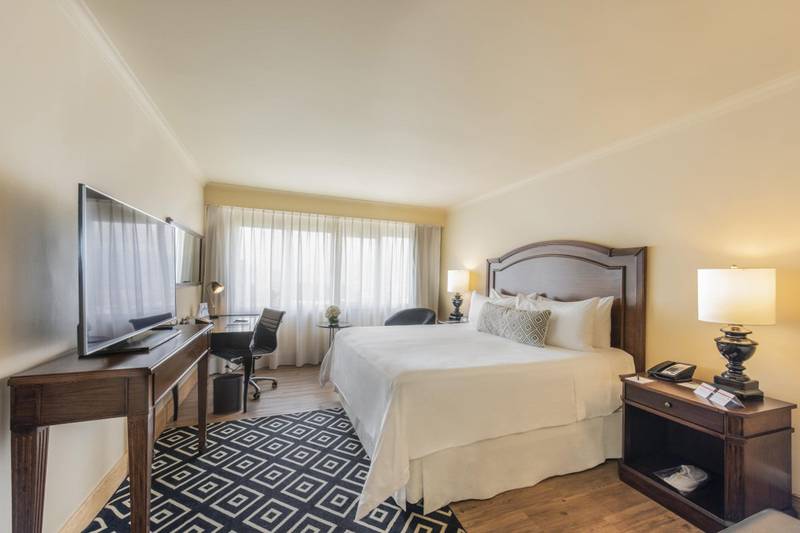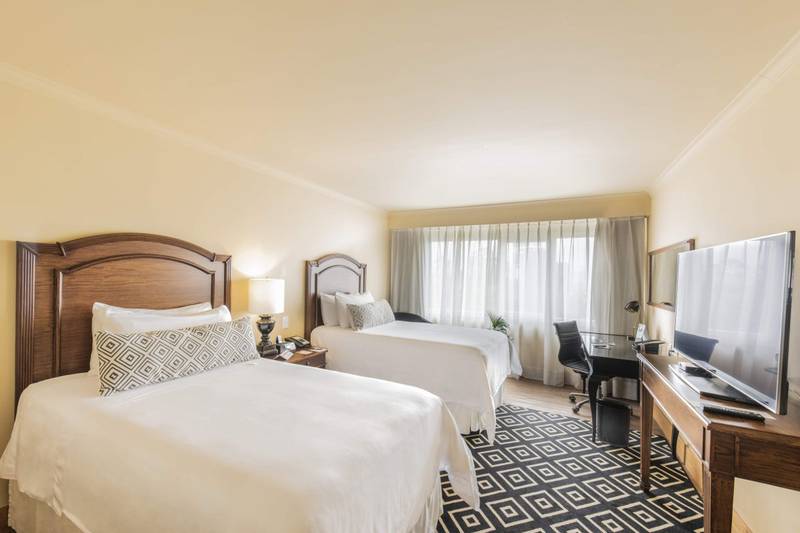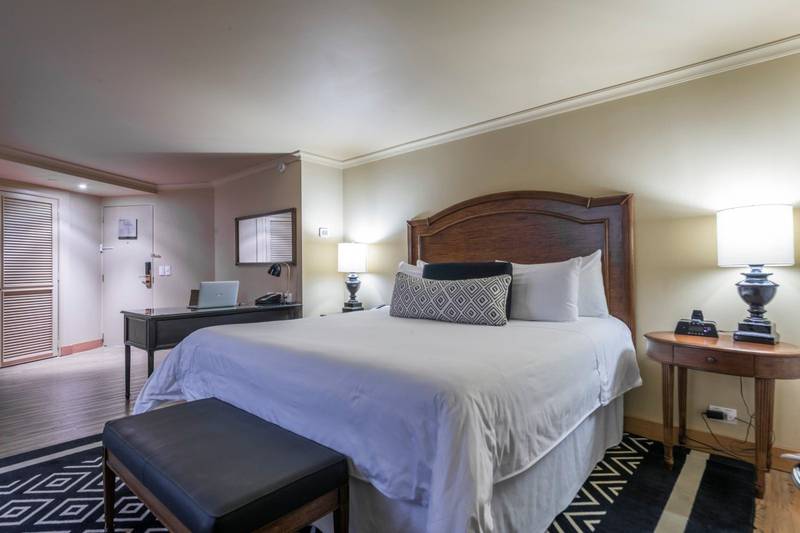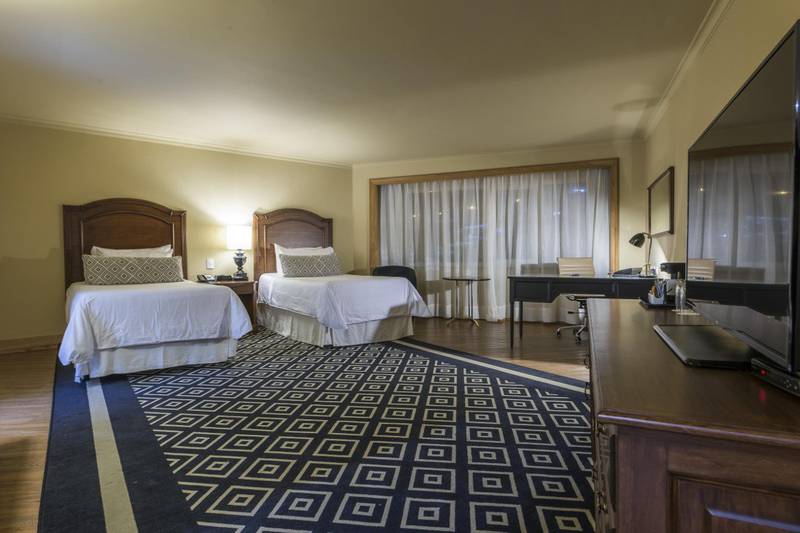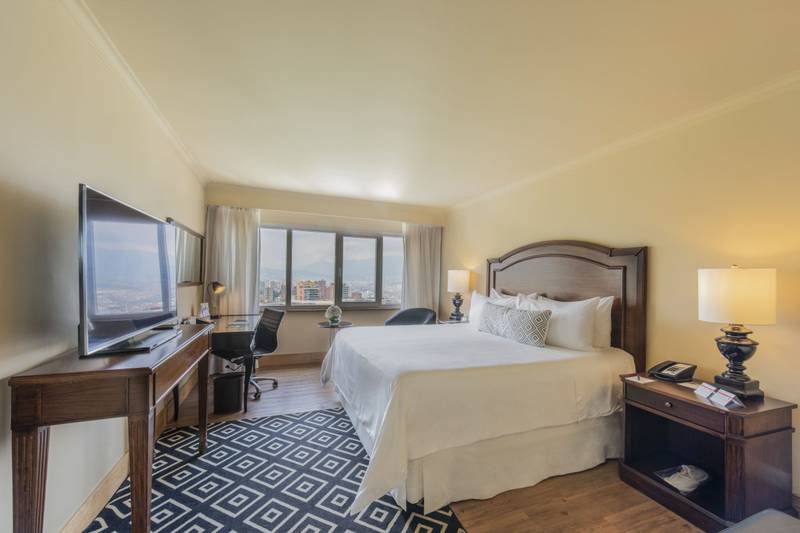 Superior Room Executive Floor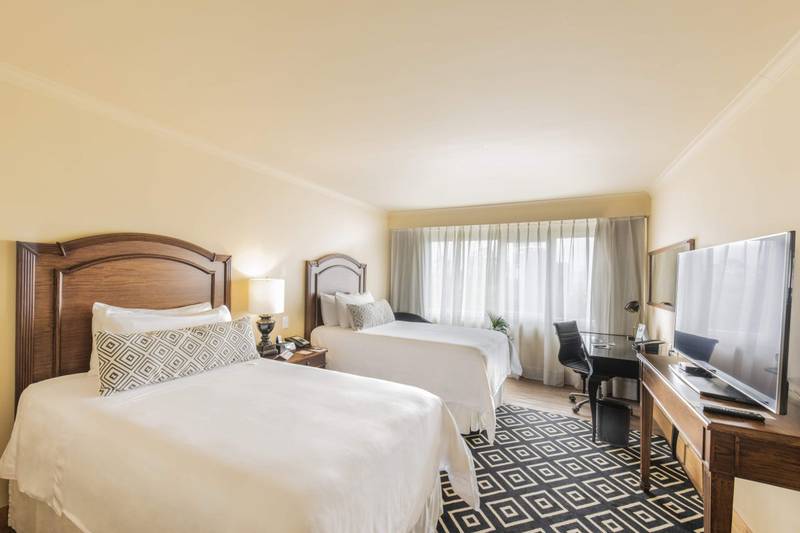 Superior Twin Room Executive Floor
Rooms
The Hotel Intercontinental Medellin's 294 rooms are an invitation to stay in bedrooms designed especially for our guests' well being. Relax in a truly calm environment that will give you a feeling of total comfort.
See more
Services
Always avaible to meet all your request
Enjoy an unforgettable stay with the Hotel Intercontinental Medellín services. We have 3 restaurants where you will be delighted with typically traditional Colombian dishes and international choices.
See more
Event's venues

Celebrate your corporate and social events in our elegant rooms. You can get more information here.​

Restaurants

2 different culinary experiences in the same place with a stone oven or wood burning stove and chargrilled. There is Pepe and Melanzane, traditional Italian food with the best antipasti bar in the city and El Cielo Classic with signature cuisine.
BOOK NOW

Bari Bar

A cosmopolitan place perfect for social, business and networking meetings.

Swimming Pool

The hotel has a heated semi-Olympic pool and outside furniture to give you total comfort and fitness.

Gym

The perfect place to get back to your fitness routine. It has cardio and multifunctional machines.

Steam Room

Relax in the Turkish bath, sauna and Jacuzzi.

Spa

Boost your well-being with our therapies based on detoxifying, relaxing and re-energizing the body, mind and spirit. You can get more information here.​

Executive floor

Enjoy our VIP lounge, a private atmosphere with special cuisine and an ideal environment for business meetings or to work in comfort which is accessible for our guests in suites and superior rooms. From 6:30 a.m. to 8:00 p.m. from Monday to Saturday (no Sunday service) you can access the VIP lounge and enjoy a buffet breakfast, afternoon tea and ...

Transportation

Ask at reception for our shuttle service to Medellín's commercial area or if you would like a private journey, we have taxis available at the hotel. Schedule your transfer from the airport to the hotel with us at an additional cost. We also have a shuttle service to the city's sights and places of interest from Monday to Saturday.

Concierge

Ready to advise our guests on what to do in Medellín. He can make recommendations, reservations and provide general information.

Wi-Fi at no additional cost

Stay connected during your entire stay at the hotel.

Dos restaurantes de alta cocina

El Intercontinental Medellín pone a tu disposición dos excelentes opciones culinarias. En el restaurante Fogón de Piedra podrás degustar exquisitas preparaciones a la piedra y a la leña. Por otro lado, el restaurante Pepe & Melanzane está especializado en los platos típicos de la cocina italiana de la más alta calidad.

Barí Bar

Si deseas llevar a cabo reuniones sociales en un espacio único de ambiente cosmopolita, el Intercontinental Medellín alberga un sitio muy especial. El Barí Bar es el lugar perfecto para juntarse con amigos, familia, celebrar eventos o realizar actividades de negocios o coworking.

Gimnasio

En el Intercontinental Medellín ponemos a tu disposición un gimnasio con todo lo necesario para que te mantengas en plena forma. De este modo, podrás seguir con tu rutina diaria y no interrumpir tu ritmo de entrenamientos. Elige la máquina que gustes, el equipamiento que te interese y pasa el día fortaleciendo tu cuerpo.

Zonas húmedas

El Intercontinental Medellín cuenta con una zona especial para que te recargues de energía. Podrás acceder a un baño turco de grandes dimensiones, una sauna y un jacuzzi. Relájate y disfruta de un espacio de nivel mundial.

Agua, luz y wifi incluido

Para que manejes bien tu tiempo y no tengas que preocuparte de nada, en el Intercontinental Medellín incluimos todo lo que necesitas para vivir: luz, agua y demás servicios. Y con nuestro wifi gratuito, disfrutarás de una conexión de alta velocidad. ¡Nosotros haremos tu vida más fácil!

Salones para eventos

En las diversas salas del Intercontinental Medellín podrás llevar a cabo toda clase de eventos corporativos, reuniones sociales y lo que gustes. Cada espacio es único y dispone de luz natural y de todo el equipamiento necesario para que tus invitados se sientan cómodos y perfectamente atendidos.

Spa

El Intercontinental Medellín posee un espacio integrado de spa, el cual está habilitado para ofrecerte una experiencia relajante única y llevada a cabo por profesionales expertos y perfectamente cualificados.

Piscina

Podrás utilizar nuestra piscina semiolimpica. Se encuentra rodeada de jardines y de una zona de asoleadoras para que puedas descansar todo el tiempo que desees al borde la piscina con tu trago favorito.

Conserje

Para que no te pierdas nada de lo que tiene la ciudad para ofrecerte, en el Intercontinental Medellín disponemos de servicio de conserjería y guía local. Te ayudará en todo lo que necesites durante tu estancia en la región de Antioquia.
Our location is
Unbeatable
The Hotel Intercontinental Medellín is situated in a beautiful natural landscape surrounded by gardens and greenery. It is very close to shopping centers such as Santa Fe and El Tesoro and a few minutes from Medellin commercial area.
Movich Hotels
+57 (601) 521 5050 / +57 (601) 482 4466
reservas@movichhotels.com
Calle 16 # 28 - 51, Av. Las Palmas
Explore